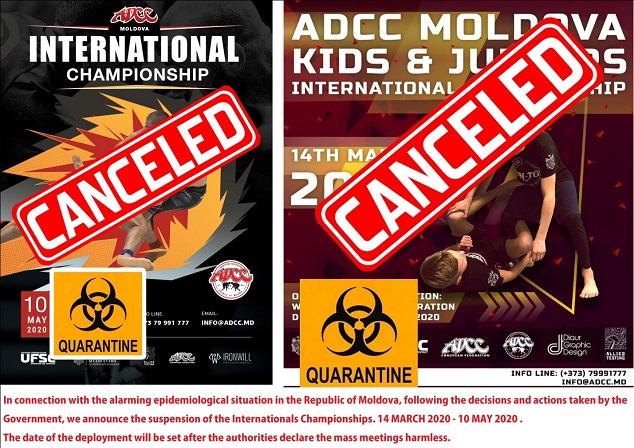 Dear athletes and coaches,
In connection with the alarming epidemiological situation in the Republic of Moldova, following the decisions and actions taken by the Government, we announce the suspension of the International Championship.
The date of the deployment will be set after the authorities declare the mass meetings harmless.
Уважаемые спортсмены и тренеры!
В связи с тревожной эпидемиологической ситуацией в Республике Молдова, следуя решениям и действиям, предпринятым правительством, мы объявляем о приостановке международного чемпионата. Дата размещения будет назначена после того, как власти объявят массовые собрания безвредными.
Stimați sportivi și antrenori ,
În legătură cu situația epidemiologică alarmantă din Republica Moldova, în urmă deciziilor și acțiunilor întreprinse de către Guvern, anunțăm suspendarea Campionatului Internațional. Data desfășurării va fi stabilită după ce autoritățile vor declara inofensive întrunirile în masă.